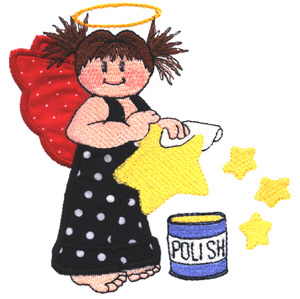 My name is Karen and I have worked in childcare for the past 11 years. I became a childminder at the beginning of March 2008 and before that I worked in a private day care nursery.

I have four children of my own aged 33, 29, 26 and 20 years. I also have two grand-daughters aged 7 and 5 years. Two of my children still live with me while the others have flown the nest! My eldest son, his wife and my two grand-daughters are living and working in China.

I am an OfSTED registered childminder living and working in Lincoln, I have extensive qualifications and training in childcare including the Foundation Degree in Early Years.

My ethos is to provide a safe and happy place for children, where they can learn, grow and have fun! A place where parents know they can safely leave their children and know that their child's well being is paramount. I provide a small-scale family childcare setting. I am not like a large setting or nursery as I am limited in the amount of children I care for. By staying small I am able to provide the quality care and nurturing your child deserves, with the added benefit of a homelike environment.

Children will participate in a range of activities and experiences such as, free play, cooking, outdoor play, messy/sensory play, arts & crafts, role play, music and much more. Your child will receive individual attention along with social interaction with other children. I provide a warm, safe and friendly atmosphere in which children feel valued.
Qualifications & Experience

Main Qualifications
The Foundation Degree in Early Years
Certificate in Early Years (Level 4)
Certificate in Introduction to Childcare Practice (Home-Based) (Lincoln College)
Short Courses
High/Scope in the Family Day Care Setting Childminders Course. (High/Scope UK)
Healthier Options (Critical Training)
Fun with Food (EYSS)
Implementing the Early Years Foundation Stage (NCMA)
Celebrating twos & threes (Early Explorers)
Special Needs - A Briefing for Everyone (Pre-School Learning Alliance)

Using Pictures and Symbols to Support Children's Learning in Early Years (EYSS)

Developing Communication and Interaction through Play (EYSS)

Effective Planning, Observation and Assessment of the Foundation Stage (EYSS)
Health & Safety Qualifications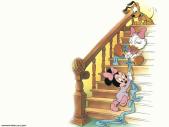 Safeguarding Children in Lincolnshire (Stage 1 & Stage 2)
Safeguarding Children in Lincolnshire Refresher Course (2013)
Paediatric First Aid Training (2014)
Food Hygiene - Principles and Practices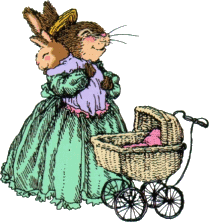 Experience
I have been working as a registered childminder for over two years and previously I worked in a nursery, where I took on the following responsibilities;

Key Worker: Responsible for a group of up to 16 children, supported by my assistant.

Acting Deputy Manager: Responsible for the nursery whilst the manager was unavailable.

SENCO (Special Educational Needs Coordinator):